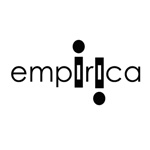 Empirica Gesellschaft für Kommunikations und Technologieforschung MBH, Germany
WEB SITE
Empirica is a leading European research institute in eHealth concepts, policies, strategic development, clinical and socio‐economic impact, technology assessment and business development. Building on its expertise in the VPH area and through collaboration with the clinical, research and industrial communities. It regularly undertakes assessment and evaluation studies of complex eHealth RTD developments and ICT‐enabled systems and solutions applied to healthcare, including developing exploitation strategies and business plans, usually as international project leader.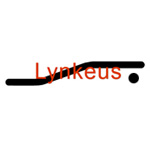 Lynkeus Srl, Italy
WEB SITE
Lynkeus is an independent strategy consultancy, founded in 2000, which works to identify and promote the best cutting‐edge technological solutions to complex socio‐economic problems in a variety of areas: ranging from eHealth, eGovernment, eProcurement and ePayment to asset‐based welfare and voucher systems for social services. Partially a spin‐off of two well‐known Italian research centres: Censis, led by Prof. Giuseppe De Rita, and CER, led by the former Minister Giorgio Ruffolo, Lynkeus groups some of the most qualified researchers in the area of healthcare and technology analysis.