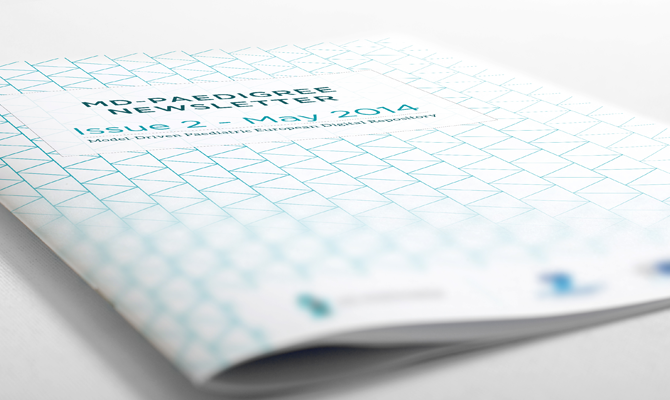 Welcome to the second issue of the MD-Paedigree newsletter! ! You can either download it in a high-quality format pdf or read it online here. The contents provide:
An Editorial by Bruno Dallapiccola, Project Coordinator, on behalf of the MD-Paedigree Governing Board. Moreover throughout the newsletter, you will find:
An infographic giving a conceptual overview of the MD-Paedigree Project,
Opinions from our internal review and thoughts on year one from our Action Leaders
First findings: an early correlation in MD-Paedigree's metagenomics
Why is big data propelling medicine's next quantum leap? (Patrick Ruch)
Bottom-up: Towards Supporting Personalised Medicine in the Cloud (Athena Research Centre)
New Partner Presentation: DHZB
MD-Paedigree and its newly-funded cognate project: Cardioproof
Publication Focus
Events: a list of the future conferences, seminars and workshops to which the Md-Paedigree partners are looking forward to
If you don't want to miss further news and announcements, please subscribe.